Total NAS App Worldwide
0767
Search
Collection
Categories
Developer Login
Support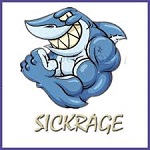 SickRage
Description
Features
"Can notify Kodi, XBMC, Growl, Trakt, Twitter, WDTV and more when new episodes are available.
Anime is also supported. Don't miss your weekly episodes!
Automatic subtitle matching and downloads from Addic7ed, OpenSubtitles, Podnapisi, TVSubtitles and more.
Lots of providers supported: TPB, KAT, RARBG, IPTorrents, T411 and many more.
In addition to torrent trackers, SickRage also supports usenet: NZBs, BinSearch, Usenet-Crawler and many more are available.
Poster/banner/fanart downloads, and NFO/TBN generation
Configurable automatic episode renaming, sorting, and other forms of processing
Searches TheTVDB.com and AniDB.net for shows, seasons, episodes, and metadata
Episode status management allows for mass failing seasons/episodes to force retries
DVD Order numbering to return results in DVD order instead of Air-By-Date order
Allows you to choose which indexer to have SickRage fetch its show info from when importing
Automatic XEM Scene Numbering/Naming for seasons/episodes
Specials and multi-episode torrent/nzb support
Improved handling of failed downloads
Real SSL certificate validation"

Documentation
[SickRage][1.160524]TVShows Automatic torrent/nzb searching, downloading

Compatible Models
1U4200XXX, 1U4600, N2200XXX, N3200XXX, N4100PRO, N4200, N4200Eco, N4200PRO, N5200XXX, N5500, N7700, N7700+, N7700PRO, N7700SAS, N8200XXX, N8800, N8800+, N8800PRO, N8800SAS,