Total NAS App Worldwide
0767
Search
Collection
Categories
Developer Login
Support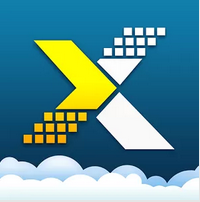 xCloud
Version : 2.0.1
Update Date : 2013-09-03
Developer : D-Team Inc.

OS : ThecusOS 5 32bit

Description
ACCESS ANYWHERE
No cloud storage fees
Take your PC or Mac with you on your iPhone,iPad or Android tablet or smartphone and access all your files,music,videos and applications from anywhere, anytime.
FAST AND SECURE
Protect all your data
Fast transfer in LAN,the data can be transfered between the PC and mobile without the third-party servers,which is secure and private.
EASY TO SETUP AND USE
Download and run
Just download and log in the xCloud on your PC and mobile phone at the same time.All information can be accessible mutually,which is easy to operate and dispense with other setups.
Documentation
1. Download app.
2. Login Admin UI.
3. Go to Control Panel>Application Server>App Installation
4. Select app to install.
5. Then, enable the app.
6. Install mobile app.
Android
https://play.google.com/store/apps/details?id=com.diting.xcloud
iOS
https://itunes.apple.com/cn/app/xiao-yun/id543856562?mt=8
Compatible Models
1U4200XXX, 1U4600, N2200XXX, N3200XXX, N4100PRO, N4200, N4200Eco, N4200PRO, N5200XXX, N5500, N7700, N7700+, N7700PRO, N7700SAS, N8200XXX, N8800, N8800+, N8800PRO, N8800SAS,